Marissa Mayer has been making headlines across the web for her efforts in trying to turn around the Yahoo! brand. In February a memo was sent to all remote employees telling them to report to work…in an office. In May, the internet was buzzing with the purchase of Tumblr. This month, Marissa Mayer was featured posing for Vogue. The stream of news coming out of Yahoo! headquarters is seemingly endless.
There's a lot of change happening inside those walls, so it makes sense that there would also be a change in branding. Since it's founding in the 1990's, Yahoo! has changed its logo twice, but with Marissa Mayer at the helm, they decided to take a decidedly public approach to their newest logo redesign.
21 days ago, they started using a new logo every day to grow excitement and engagement around their new branding. Sure, this helps to build excitement, but it also doesn't hurt traffic to their website.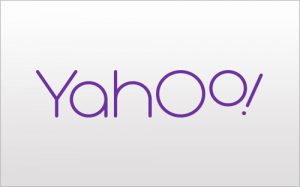 On to your burning questions:
Will the logo still be purple? Yes.
Will it still have an exclamation point? Yes.
All other questions will be answered on September 5th when they make the big reveal.
Well…almost all questions will be answered, because nobody can ever predict what Marissa Mayer will be up to next.