I just returned from the IBM Vision Conference in Orlando, Florida. I attended a session in every available timeslot from Monday morning to Wednesday afternoon and it was worth every single minute of my time!
Although there were too many sessions and presenters to mention, here are my "top picks":
Designing Solutions with IBM Cognos TM1 Performance Modeler – Andy Neimens and Stephen Brook. This session took a case study approach to building a planning and analysis solution using the Performance Modeler tool. If you have been reading my blog posts, you know I am in love with this tool. If anyone is still out there thinking that it's acceptable to develop TM1 solutions using only TM1 Architect, and are not steadily building an expertise with PM, you are going to be left behind!
Reducing Cost -through Predictive Analytics by integrating IBM SPSS and IBM Cognos BI = JBS International. This was a "deep-dive" discussion on sourcing data from disparate systems and files to use with SPSS Statistics and SPSS Modeler to uncover relationships between financial performance and business objectives.  Again as you know, SPSS is a passion of mine and the PHD's at JBS demonstrated their expertise with the technology. I spent time on break talking to these guys and trying to absorb their every word.
Building GRC (governance, risk and compliance) Success with the Power of Customer Experience -= Chris McClean of Forrester Research. This session explored how GRC programs can employ best practices from customer experiences to create an environment where employees want to participate with the program and embed it into their standard operating procedures.  This was an interesting presentation with real world examples for a vision for improving your GCR programs. It refreshed and renewed my commitment to the GRC programs I've help develop and support throughout my career.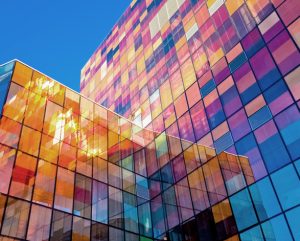 With some guidance, you can craft a data platform that is right for your organization's needs and gets the most return from your data capital.
Data Quality and Analytics – Which is the chicken and which is the egg? – Tony Petkovski, Commonwealth Bank of Australia. In this session, Tony demonstrated how his bank is using IBM's OpenPages GRC platform to drive quality analytics and support better reporting and decision making, driving down the banks risks. Tony is such a passionate and charismatic guy that I left wanting to transfer all my money to the commonwealth bank!
Delivering Stronger Business Insight through a CFO Dashboard – Tony Levy, IBM.  This was a demonstration of IBM's Smarter Analytics "Signature Solution" that leverages TM1, Cognos BI and SPSS Modeler to deliver a CFO dashboard that visualizes in NRT (near real time) KPI's and KRI's. – Walking out of this session I thought, I now know what I want to be when I grow-up!!!. Tony presented this new "add in product" for customers using these technologies – a configurable and customizable tool that will blow you away. Again, as you may or may not know, as an technology implementer, I design and help build these kinds of solutions all of the time. It's always nice to see something like this. TM1, Cognos BI and SPSS Modeler? That has to be the "perfect storm".
Vernice "fly-girl" Armour –America's first African American female combat pilot. Last (but not in the least) I absolutely enjoyed attending the Tuesday Keynote presentation by Vernice Armour. She is so compelling and inspiring. She's written a book (which I plan to pick up this week) "Zero to Breakthrough: The 7-Step, Battle-Tested Method for Accomplishing Goals that Matter".  My favorite quote – "helicopters don't need a runway"…Vernice: "Engage hot"! 
Thank-you IBM for another great conference and I hope to see you again next year!
Special thanks to my friends at Perficient for my ticket!