Perficient's award-wining IBM Business Analytics practice is a Gold sponsor of Vision 2013. During the conference our subject matter and industry experts will be on-hand to discuss how Perficient helps our clients leverage accurate, timely and integrated information to transform information into actionable intelligence that provides insight, drives planning and improves performance. Our experience with IBM's Analytical solutions, combined with our industry knowledge, help organizations improve decision making and become more agile.
DOWNLOAD OUR VISION 2013 SOLUTION OFFERING BRIEF
Perficient delivers the following benefits when deploying solutions to the enterprise:
Cross IBM integration with IBM Smarter Commerce, Social Business and WebSphere
Performance & Analytics Strategy and Roadmaps
Financial Statement Reporting and Consolidations
Management Reporting
Planning, Budgeting and Forecasting
Master Data Management
Data Integration
Software Support and Renewal Sales and Services
Training and Mentoring
Attending Vision 2013 in Orlando? Find out what our clients have to say about their Analytics projects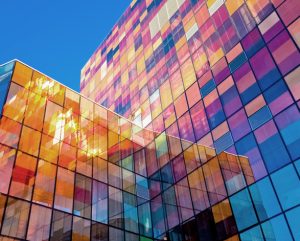 With some guidance, you can craft a data platform that is right for your organization's needs and gets the most return from your data capital.
Attend Perficient's Vision Breakout Sessions

Cooking up Savings with Cognos
Speaker: Tim Dungan, Lone Star Steakhouse|Texas Land & Cattle SteakHouse| Firefly Kitchen & Bar
Abstract: In this session you'll learn how the finance team at Macaroni Grill incorporated operational data to meet the needs of its line-of-business leaders and bridge the divide between finance and operations.
When: Tue, 21/May, 04:20 PM – 05:20 PM
Where: JW Marriott – Segura 5

Planning for the Future at San Diego Gas and Electric-Managing Capital Projects
Speaker(s): Michael Schwing, San Diego Gas and Electric; Robert Hardin, Perficient
Abstract: Attend this session to learn how SDG&E is using IBM Cognos TM1, integrated with SAP for actual results. In addition, you'll hear how IBM Cognos Business Intelligence dashboards provides an executive view of projects and Cognos Mobile dashboards allow teams to interact with data while in the field.
When:Mon, 20/May, 03:45 PM – 04:45 PM
Where: JW Marriott – Del Lago 4
In addition to Perficient's domain expertise we have IBM Industry Authorized solutions in Healthcare and Retail:
HEALTHCARE ANALYTICS
Healthcare Analytics offers a simple and fundamentally new approach to healthcare business intelligence. With unprecedented business value and built-in measures and Key Performance Indicators, Healthcare Analytics from Perficient offers healthcare organizations accelerated compliance to Meaningful Use and ACO quality reporting requirements by using the state-of-the-art IBM Healthcare Provider data model to enhance clinical decision support.

RETAIL ANALYTICS

three-time award-winning retail solution, Retail Pathways is a pre-packaged data mart, reporting and analytics model that helps retailers measure KPIs with a technical framework around key analytical components. Our Adaptive Analytical Framework takes this one step further by dynamically updating the ETL framework as your retail environment evolves.