BI technologies these days are not just limited to the Business world, it has seen widespread adoption in the consumer space as well. And its use is growing and people are finding the value in such analytic tools. I would like to discuss 2 example of personnel analytics that caught my eye in the recent past.
Example 1 : Personnel Analytics from Stephen Wolfram
I read an article a year ago by one of the great minds of our time (Stephen Wolfram) about his data collection habits and the use of analytics to gain insights into his personal life. You can read the entire blog here. He started collecting his daily activity data from 1990's and has nearly 20 years of his life digitized. He has captured data from his emails, phone calls records, sleeping pattern and his walking steps. The reason for Stephen to do the personnel analytics might be his interest in self awareness, but we can use such analytics for better time management and to handle our daily routines more effectively.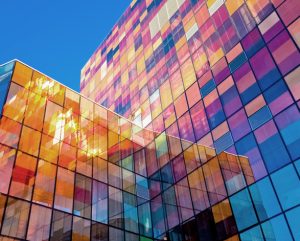 With some guidance, you can craft a data platform that is right for your organization's needs and gets the most return from your data capital.
Example 2 : Health Care Analytics
It is no surprise the next wave of gadgets are the wearable computers. Apple is rumored to be working on a watch, Google is working on the Google Glass but there are companies that are solely working on Healthcare gadgets as well. These are devices, wristbands that you wear all day long and it keep tracks of your daily life. From Calorie burnt, Steps walked, Sleeping patterns and Vital sign checks. Fitbit, Nike Fuelband and Jawbone Up are some of the consumer products that answer questions on your personal life. The next wave of these devices might check more health related stats which might help regularize eating habits and sleeping habits for a healthier lifestyle.
FITBIT: http://www.wired.com/reviews/2009/10/pr_fitbit/
FUELBAND: http://www.wired.com/playbook/2012/01/nike-fuelband/
JAWBONE UP: https://jawbone.com/up
I believe the need for personnel analytics would increase over time and we might see more of such BI technologies used in the consumer world. But I am skeptical whether the existing BI companies would even play a role in developing and providing the platform for such analysis.