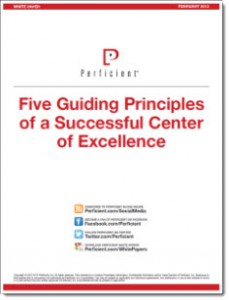 A Center of Excellence (CoE), sometimes referred to as a "competency or capability center", is typically a small team within an organization working cross-functionally to build on the organizations past experiences to avoid reinventing the wheel after each project. A few ways the CoE accomplishes this is by:
Providing leadership

Best practice knowledge share
Offering support/training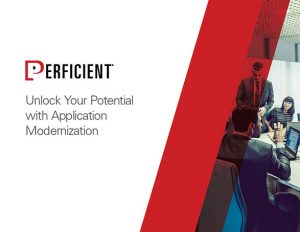 Application modernization is a growing area of focus for enterprises. If you're considering this path to cloud adoption, this guide explores considerations for the best approach – cloud native or legacy migration – and more.
Basically, the CoE is invested in the organizations overall success and will focus time and resources to specific areas or practices critical to the organizations overall success. The CoE should create value through supporting continuous improvement and eliminating waste.
Jim Miller, an IBM Certified Advanced Solution Expert and lead for Perficient's national financial performance management practice, recently wrote a white paper on the five guiding principles of a successful CoE. Jim's five principles that will provide direction and focus for the CoE are:
Define and Develop

Examine and Exploit
Measure and Market
Govern and Guide
Stabilize and Support
To learn more about the five guiding principles of a successful CoE, download the white paper here.