First Happy New Year and I hope you all had a chance to read my first posting on "The Importance of Data Governance and Which Data Governance/Organizational Model is Correct for Your Business."  As the prior posting is important, as you would first need to understand the different data governance models before you can truly understand and grasp the roles and responsibilities and how they fit within these models.  Now, if you haven't read it, please check it out before reading any further.  Now if you have read it or just an outlaw and go by your own rules then let's get into the roles and responsibilities within data governance.  
Now in my prior posting I brought up that within a data governance model it consists of an operational layer, tactical layer, strategic layer, executive layer, and a data governance office layer.  Now within these layers we have roles and responsibilities of individuals that I will be discussing within this blog posting today.
If you look at the following image below you will see the roles identified within these layers within a governance model.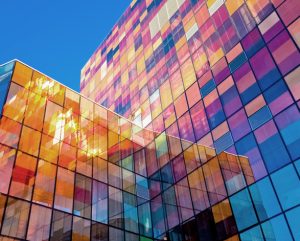 With some guidance, you can craft a data platform that is right for your organization's needs and gets the most return from your data capital.
The operational layer roles consist of Data Stewards and Data Liaisons.  These individuals are responsible compliance with data standards, successful data production resolves data-related issues, manages operational data governance metrics and support enforcement of data standards.    These individuals are your application owners, data custodians and application data architect to name a few.
Your tactical layer roles, consists of your Data Governance Committee.   These individuals resolve escalated problems at tactical level with the data.  They also define, monitor, and report on tactical data governance metrics and activities as well as manage integrity and quality of data cross LOBs, functional areas, and GEOs.
The strategic layer roles, consists of the Data Governance Council.  These individuals set your data policies and provide strategic direction for data.  In addition, they resolve escalated issues at a strategic level.
Your executive layer roles, consists of your Steering Committee.  Your Steering Committee is the business sponsors who are the champions of strategy & policy of data.  These individuals oversee the success of the data governance office.
Lastly you have your data governance office layer, which consists of the Data Governance Office (DGO).  The DGO works with business and IT leaders to develop and implement data governance solutions.  They also coordinate integration between multiple data governance disciplines as well as administrate, monitors and reports data governance activities.
Hopefully you enjoyed the following post. Please check out the great posts within the site and please look out for my next data governance posting getting into policies and procedures.