I've found that an integral part of any practice will be subject matter experts (or "SME's") that can provide assistance and direction to engineers who are in the field.  SMEs will often be asked to review, improve, and approve technical work; to guide others; and to teach.
Where does an SME come from? SME's will most likely already exist within a practice but may need to be identified and nurtured by the practice leaders.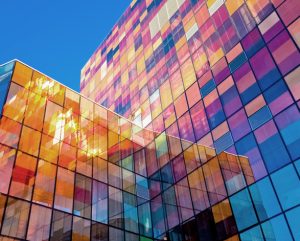 With some guidance, you can craft a data platform that is right for your organization's needs and gets the most return from your data capital.
What to Look For
Look for "SME candidates" to have (or develop) the following characteristics:
A deep expertise in a specific market, category, business segment or discipline. These individuals will generally not be a "jack of all trades" but rather a "master" of a very specific trade
Shares expertise with others within the practice – happy to "spread the wealth" by teaching others what they know
Routinely catalogues knowledge and expertise for easy access by all members of the practice
Feels comfortable with (and looks forward to) opportunities to represent the practice or generally just act as the "go to" expert
Contributes to the development of new materials and presentations related to the area of their expertise or interest
Will attend relevant conferences, network with industry leaders, and possibly even seek appropriate speaking opportunities
Develops ways (such as practice-sponsored seminars, white papers, POV pieces, etc.) to share their "intellectual capital"
Will identify opportunities to publicize and market the practice by using their area of expertise
Actively participates in online discussions concerning their expertise, including: monitoring online discussions, reading and posting to appropriate blogs and online publications, contributing to a blog, fostering online relationships with appropriate bloggers and other online influencers and developing and maintaining appropriate profile pages on social networking sites
Where to Look
In most cases you'll be able to find at least a few SMEs already existing within a practice but in some cases, practice leadership will need to introduce and promote these concepts to develop the available resources into the subject experts it needs.
Even when experts exist, you'll find that your "experts" will need copious amounts of "care and feeding" but keep in mind that any investment in a practice SME is an investment in the practice as well.
"This is a new year. A new beginning. And things will change." ― Taylor Swift