The last of the 4 part BigData trends. This post covers the role of in-memory analytics and some tools that are being used.
What is In-Memory Analytics?
To put it simple: Performing analysis on the memory/RAM. Flash memory's price is decreasing  and the RAM can store Terabyte-size datasets. And since 64 bit processors can address up to 16 exabytes of data , in memory analytics is becoming more affordable by the year.
Why do we need it?
Consumerization is the key for unlocking BI data. Gartner research has concluded that for a successful BI and Big Data implementation consumerization of data would be very important. In memory analytics provides the capability to perform analysis on terabytes of data.
More accessible data would lead to more analysis performed by the business users. Of the 9 emergent technologies impacting BI the most, five are consumer-behavior-driven and one of the key technology is "In memory analytics".
Gartner : "In-Memory analytics will have an industry impact comparable to web and cloud"
Drivers for In-Memory Analytics: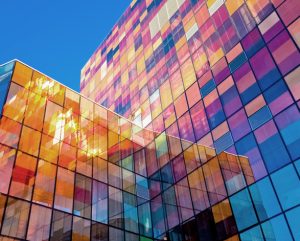 With some guidance, you can craft a data platform that is right for your organization's needs and gets the most return from your data capital.
– Declining memory prices
– 64-bit computing
– Multicore
Benefits:
– Fast queries against big data and improved response time on analytical applications
– Less need for aggregates and low latency application messaging
– Real-time end-user analysis and enabling self service BI
– Detecting correlations/patterns in realtime
– Running OLTP and OLAP application in the same physical dataset.
SAP HANA and Oracle Exalytics ( Couple of in-memory analytics solutions available today )
Both products provide a platform for in-memory database and a slew of tools and software for creating analytical processes and process terabytes of data in a flash.
SAP HANA
"SAP HANA enables businesses to make smarter, faster decisions through real-time analysis and reporting combined with dramatically accelerated business processes. Lack of delay between insight and action turns your business into a real-time business."
Oracle Exalytics
"The industry's first in-memory BI machine that delivers the fastest performance for business intelligence and planning applications.Oracle Exalytics In-Memory Machine is the world"s first engineered system specifically designed to deliver high performance analysis, modeling and planning. Built using industry-standard hardware, market-leading business intelligence software and in-memory database technology, Oracle Exalytics is an optimized system that delivers answers to all your business questions with unmatched speed, intelligence, simplicity and manageability."
This concludes the 4 part BigData Trends post. A quick rundown of the trends that were discussed over the previous posts.
1. New Trends
2. Stream processing ( Kafka and Strom )
3  Open source statistical programming ( R and Kaggle )
4. In Memory Analytics ( SAP Hana and Oracle Exalytics )