Last week, we hosted a webinar around social computing, "Understanding SharePoint 2013 and the Social Landscape." Speaker and SharePoint Rockstar Rich Wood first laid the groundwork by recapping Microsoft and social over the past few years, followed with a discussion on the current state of social business and how out-of-the-box SharePoint 2013 delivers from a social perspective. From there, Rich examined Microsoft's acquisition of Yammer, and provided insight on when to extend the platform and what options to consider in doing so (cloud vs. on-premise, social technology solutions such as NewsGator).
If you missed the webinar, or would like to view it again at your convenience, here is the replay: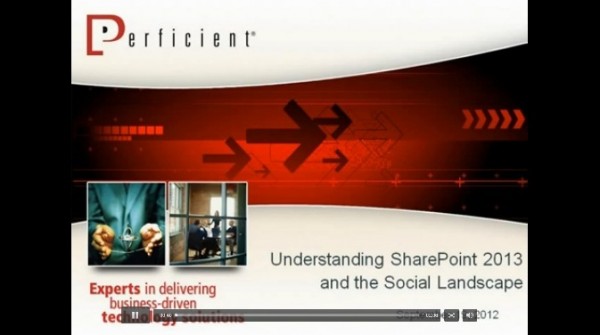 You can also review the webinar slides, along with the poll results:


To learn more, check out our SharePoint 2013 blog posts. And if you want to be a SharePoint rockstar like Rich, don't forget to sign up for the giveaway mentioned in the replay.
Also, mark your calendar to join us for our next SharePoint 2013 webinar! Register for Create Great Search Experiences with SharePoint 2013, which will take place on Wednesday, October 17th at 1 PM CDT.