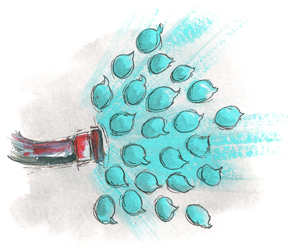 Ta-da!
Salesforce and Twitter have announced their global alliance. This agreement enables Salesforce's customers real time access of the (more than) 400 million public tweets generated daily and builds on a three year relationship between these social powerhouses. But what's this got to do with your business (you may be asking)? Good question!
Why is the Firehose a Big [social] Deal for Salesforce?
The companies who have this type of agreement with Twitter is an exclusive list. The Vice President of Business Development at Twitter, Jana Messerschmidt, put it this way:
"Companies look to Twitter to connect with their customers in real time about the things that matter to them. Salesforce.com understands how to facilitate these interactions. Combining the power of Salesforce Radian6 with Twitter helps companies understand and respond to their customers as these conversations are happening."
So, What's In It for Me?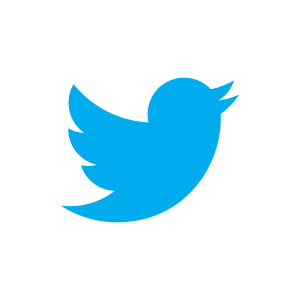 The ability to sift through and analyze all 400 Million Tweets per day. As they happen.
No limits to real-time access to social data is vital as we work to weave Social into customer service and crisis / brand management. Social is about connections. It's having the ability to connect to people at the time of their choosing on the platform of their choice. Getting full access to all public Twitter post data offers a clear picture on sentiment and volume of conversations as they happen. That the Firehose access offers up the full volume of Twitter posts each day is incredible. That Radian6 allows for interpretation and the ability to take immediate tactical action on that data is bottom line game changer. 
The Twitter API (which is how most systems access and analyze Twitter) caps the posts returned. So, access using the API limits the ability to fully rely on Twitter as a channel for, say, Customer Service. There are no limits to public Twitter post data with the Firehose access. This means analytics are based on reality, not samples. This means customer connections can be reliable via Twitter as a channel when you're working with Firehose data. You can count on the data, and your customers can count on you.
But if you have technology that can semantically interpret the data and say of these 400 million conversations today, there are 32 million expressions of buying intent and around these products, that's really cool. That's what our insight platform does. Marcel LeBrun, SVP & GM, Saleforce Radian6
Bottom Line
Social media is a "right now" channel. Having the ability to leverage all Twitter public post makes leveraging Twitter as a viable business data source a reality. Your playbook on how your business makes the most of this data is specific to your business, and limited only by your creativity – rather than the ability to access the data.
---

Jennifer Phillips (@CRMjen) is a Salesforce.com Certified Administrator, Service and Sales Cloud Consultant. She's also a Salesforce.com MVP, the Orlando Salesforce.com User Group leader and an SCRM Certified Professional. In her spare time, she's an avid cupcake enthusiast.