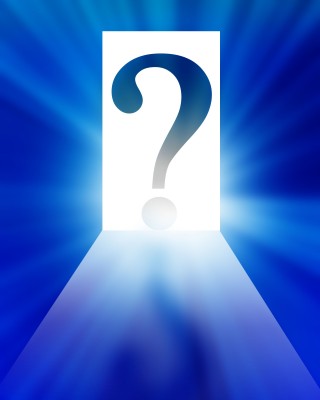 Over the years, we've worked with clients on a great many portal implementations. And we've seen a lot of different paths companies take based on their unique processes and end-user needs. But I am always surprised when companies choose to build their own portal infrastructure rather than license a portal such as the Salesforce Customer Portal, Salesforce Partner Portal, or, frankly, any other off-the-shelf portal.  
So why do companies choose to build their own? Here are the two most common reasons we encounter:
Cost."We can build it for less than the recurring license cost."
Perceived Vendor Independence"We don't want to get locked into one vendor. If it's our own, we can make whatever changes we want to make."
On the surface, both of these reasons seem sound. Yet both are flawed. It's not the up-front factors that count. It's the downstream considerations. These two common reasons omit two important considerations:
Your user community needs
The total cost of ownership
You may be able to get a simple portal up and running, but when the requirements get more challenging, internally-built portals simply cannot rival the millions of dollars of investment that companies like salesforce.com have made in their products and platforms. Building your own portal is a losing proposition that will frustrate your users and cost far more than a licensed solution.
We suggest you consider the following when deciding whether build or buy is right for you:
Value of a single customer, partner, and pipeline viewIf you are already using salesforce.com to manage customer accounts, contacts, opportunities, and other customer- and partner-related data, does it really make sense to have another system for users to log into and with which you must integrate?
Smart IT resource deploymentWhile you may have IT staff available to build a portal, is this how you really want to spend your IT resources? Are there other projects they need to work on for which custom solutions are the only way?
Matching what specialists have createdYour IT staff may be skilled and knowledgeable, but it's really not reasonable to suggest they can equal what scores of developers and millions of dollars at salesforce.com have built over many years.
Application flexibilityWill your development efforts build in flexibility to allow for any or all of the following?
Granular user profiles
Robust security model (object and field level security)
Role hierarchy to drive record visibility
Workflow
Approval processes
Hosting and availabilityWhere will you host a custom solution? Will it be 99.99% available?
ReportingDo you want to build a flexible reporting and dashboard engine?
PricingWhen you factor in the price of IT, software, and hardware are you really saving money?
TimeCan you afford to wait 6-12 months for your IT department to build a portal? How far along are your competitors?
FeaturesHow quickly can you add new features? Salesforce has hundreds of plug and play applications, and is continuously adding new features.
IntegrationIf you need to integrate with external systems (e.g., order management, general ledger, etc.) salesforce.com provides out-of-the-box integration capabilities as opposed to the point-to-point integration which is the likely route for home-grown applications.
Three years ago we were working with a client that decided to build their own portal and write against the Salesforce API. It didn't work out as well as they'd expected, and there were several surprises along the way. They are now overhauling the project and rolling out Salesforce Partner Portal with Perficient. Three years of frustrated business users, and wasted IT spend. They came back to Salesforce products for many of the 10 reasons above.
Key Takeaways:
You could build your own portal, but why would you?
Use an out-of-the-box solution that provides a powerful customization platform.
Don't get sticker shock when you see salesforce.com portal list pricing.