Of the Conventional Analytics Mind
Using a conventional mindset, data ponds are identified and analyzed to build predictive models:
Data ponds are identified for evaluation
Data scientist performs detailed descriptive analysis
Based upon the descriptive analysis a "outcome of interest" is established
Using established guidelines a modeling technique is carefully chosen
A predictive model is constructed
The model is exercised and its performance is evaluated
If the model performance is not acceptable further analysis of data ponds is required
If the model meets or exceeds performance expectations, the model is deployed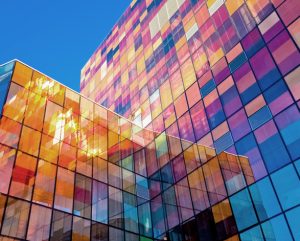 With some guidance, you can craft a data platform that is right for your organization's needs and gets the most return from your data capital.
Adding Agility to Analytics
Organizations more mature in leveraging predictive models will recognize that establish models never stop evolving. An agile mindset will continue to score the model against "live" production data and determine what might be done to the model to improve or sustain its performance levels.
Conclusion
Organizations will need to not only invest in predictive technologies but also evolve is business processes to embrace the demands of the existing and future predictive analytics landscape.
"So long, Earth. Catch you on the flip side" – Jack Swigert