Expanding on "Microsoft BI –No More Excuses", I recently updated Denali SQL 2012 (Community Technology Preview CTP3) on my demo machine to work with Microsoft's latest Self-Service BI (SSBI) tools. The result is a MS 2012 Denali SSBI demo and presentation available now from Perficient's National MS BI team. Below are highlights for 2012 MS SSBI planning. Specifics of the below will be expanded in future blogs:
2012 MS SSBI has broadened all BI possibilities. Denali (SQL 2012) breaks any remaining barriers for business and IT to coexist hand in hand for BI or SSBI solutions. It builds on existing BI stack strengths & embraces new territories:
SQL 2012 One BI Semantic Model: All client tools in the Microsoft BI stack – PowerPivot/Excel, SharePoint and Reporting Services (including new 2012 Power View, formerly Project Crescent) operate on a new "semantic" model, which unifies SSBI with traditional BI, supporting SSBI interaction with organizational enterprise BI, while also simplifying and expanding varied possibilities for business users to independently create managed BI distributed throughout an organization.
PowerPivot Capabilities:PowerPivot capabilities are expanded in SQL 2012, both from within the tool and now also within how the MS BI stack infrastructure integrates with the tool, breaking previous SSBI barriers. PowerPivot is the tool that business users can use for next-level development of their personal and team BI decision analysis. Various new features in PowerPivot v2 for SQL 2012 are invaluable for any business user to advance their business case, or develop reporting, BI content and customized business calculation models.
Power View Breakthrough Visualization: The new Power View visualization analysis reporting tool is a simple and effective mix of business-perspective functionality:
Interactive, web-based report authoring & sharing

Powerful BI data layout with new visualization

Multi-view story board in tool, and Export to PowerPoint & present interactively with data

Runs off PowerPivot BI data, or other SQL 2012 tabular models

Smart and powerful querying, with zero configuration for filtering

Power View conveys business ideas supported by data analysis into a visual story that translates to strategic ideas and tactical decisions for opportunities, business decisions and transactions (revenues, cost-reductions or strategies).
SSBI is a serious catalyst for new organizational BI.
Self-service is the emerging "service standard". It represents the growing majority of how business analysis is done today. Through identification, self-analysis, self-reporting, and presenting BI-sourced data information, a business case often tells the story for decisions and actions. PowerPivot and Power View enable this process.

Existing BI and reporting integrate seamlessly with new SQL 2012 Denali SSBI functionalities. Denali's new semantic BI model allows a free-flow of BI development in all directions, from/to business or IT, and the new tabular model structures of SQL 2012 support a breakthrough for SSBI in 2012.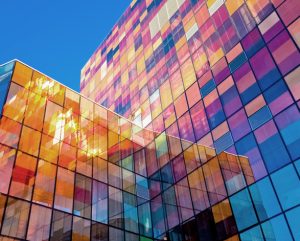 With some guidance, you can craft a data platform that is right for your organization's needs and gets the most return from your data capital.
Strengths of SQL 2012 SSBI include:
Faster to develop than traditional (multidimensional) BI

Less expensive to use in terms of time, resources and skill requirement

Great for prototypes on larger multidimensional solutions & reporting

Easier to update in terms of having the flexible data model (i.e. PowerPivot) with an application interface (i.e Excel Pivot table, Charts and visualization)

Ability for final logic customization via Excel or PowerPivot business logic

New interactive visualization with SQL 2012 new Power View analysis tool which operates off PowerPivot data (via SharePoint 2010, SSRS & Silverlight)
SQL 2012 SSBI is Enterprise-BI Capable. PowerPivot for SharePoint supports PowerPivot queries and the SharePoint component provides specific PowerPivot services, infrastructure, dashboards, web parts, content types, and library templates. SQL Server adds PowerPivot data processing to a SharePoint farm and SharePoint Central Administration provides service administration and oversight for PowerPivot processing in the farm, for IT-managed BI.
SSBI SQL 2012 Resolution: Understand the varied benefits and options for SQL 2012 SSBI by getting in tune with SSBI from different role perspectives, including:
Businesses requiring robust POC solutions quickly and inexpensively.

SharePoint Users who collaborate and report business information to analyze with colleagues.

Database professionals and IT pros partnering with business, and providing monitoring, security and data management control.

Excel users who analyze multidimensional data in workbooks and PivotTables, to create reporting, visual analysis & BI for business decisions.

Business people who independently create custom-logic calculation models and are learning Microsoft PowerPivot for this purpose.

Anyone requiring a new standard for business case visual presentation with interactive data analysis using Power View.
2012 SSBI Planning: SSBI enables BI possibilities throughout your organization—from traditional BI content contribution from accessing a variety of data sources easily, to enterprise BI reporting via SharePoint, to extending BI visualization in support of business case analysis and strategy.
Review the SQL 2012 SSBI possibilities, and then assess your next steps based on need. I am happy to demo SQL 2012 SSBI to provide details or continue your understanding and explore options.
I completed an update to the SQL 2012 release candidate version recently for demo build out and review. I'll keep you posted on SQL 2012 RCO recommendations and provide details in future blogs for RCO SQL 2012 SSBI.
Until then, contact me or any member of the Perficient National BI team for a SQL 2012 SSBI demo or for other SQL 2012 Denali or BI solution information.