While one of my earlier posts on Quality Data being a pre-requisite for every BI technique is still generating both positive and negative responses, I felt it would be apt to delve into Data Governance and see why it is necessary to be incorporated to achieve & maintain better data quality.
First, lets have a quick overview of data governance.
What is Data Governance?
Wikipedia defines Data Governance as a set of processes that ensure key data assets are formally managed throughout the enterprise so that the data can be trusted and people can be made accountable for any adverse event that occurs due to bad data. Data Governance is essentially a quality control discipline mainly meant to improve and maintain the data quality.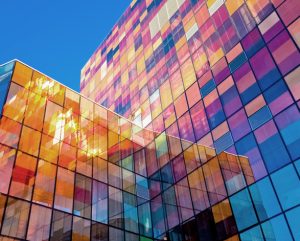 With some guidance, you can craft a data platform that is right for your organization's needs and gets the most return from your data capital.
Data Governance Objectives
Improve decision-making of the management
Ensure data consistency
Build trust of data among everyone involved in the process
Adhere to compliance requirements
Eliminate risks related to data
Data Governance Pillars
It's important to realize that data quality is just one of the pillars of governance. Typically Data Governance comprises of the following pillars:-
Metadata Management – It involves storing information about your data by means of a metadata repository.
Master Data Management (MDM) – It is a process of collecting and aggregating all the data within the firm into a single master file (acts as a reference) to ensure consistency.
Data Quality Management – It involves setting up of roles, responsibilities & governing business rules by bringing the Business and IT together with the focus on data quality.
Data Security – As the name indicates, it provides data access to only authorized users and protect it from unauthorized users and other threats.
Data Governance Initiatives
While there are quite a few data governance frameworks (like DMBOK, COBIT etc) out in the industry which firms can adopt, the following points could provide some first steps:-
Data Governance Vision Statement
Analyze & define data quality levels to be able to monitor performance
Establish roles & responsibilities by collaborating Business and IT
Setting up a Stewardship model to ensure data ownership & eliminate risks
Though it can take a considerable amount of time and effort to set up Data Governance – there is no doubt that it is going to improve the overall process of running your business.
In Part 2, we'll look specifically about Data Quality Management and some best practices towards achieving data quality.