Faster analysis and decision making can create a powerful strategic advantage.  Enterprise Performance Management (EPM) can be used as a powerful diagnostic tool through the use of automated scorecards and dashboards.  A company can identify potential flaws and short-comings in the cause-and-effect relationships that drive company performance.  Reaction times can be cut from hours and days down to minutes.  As the balanced scorecard is used and feedback is received, a company can begin to test the hypothesis of their original strategy through formal testing, such as statistical regression analysis.  EPM, through Business Intelligence reporting tools, provides a powerful platform for this activity.
EPM can also predict future behavior by linking past financial performance to a simulated future performance. Essentially, managers can view the company's pro forma income statement by customer segment and profit center to evaluate future trends. These pro-forma income statements can calculate sales per customer, cost of goods sold as a percent of sales, acquisition costs per customer, marketing and operations costs per customer, and projected changes in these measures over time.  Past financial information can be used as a "base case" to validate the information provided in the pro forma statements.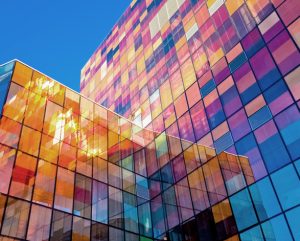 With some guidance, you can craft a data platform that is right for your organization's needs and gets the most return from your data capital.
The Ever-Evolving Customer Relationship
This base case can then be used to compare against projected marketing investment allocations to determine worthwhile future investment or necessary changes in strategy.  Time trend analysis should show customer attrition levels decreasing among the most profitable customers and movement of less profitable customers to more profitable products or less costly distribution channels, which will further drive profits to the bottom line.  Valuable information gleaned from this analysis can be incorporated into the next Strategize process in the closed loop EPM system.
Successful companies realize that strategy is an effective way to grow with market conditions.  Strategy is most effective when it can evolve with the competitive landscape, economic conditions, changing customer data, and correlations found in every business environment.  Most of these same companies utilize the balanced scorecard methodology to meet these objectives.  Overall, EPM provides the balanced scorecard approach with a nimbleness that it does not have on its own merit.  Traditionally, users of the balanced scorecard approach revise their strategy map on a yearly, or perhaps quarterly, basis, which may or may not be adequate given business conditions.  Using EPM, the strategy map can be tested, supplemented, and cascaded down throughout the company efficiently to drive firm value through important customer relationships.  Using this Business Intelligence enabled strategy platform to communicate and evaluate employee performance will provide a powerful catalyst for company growth.